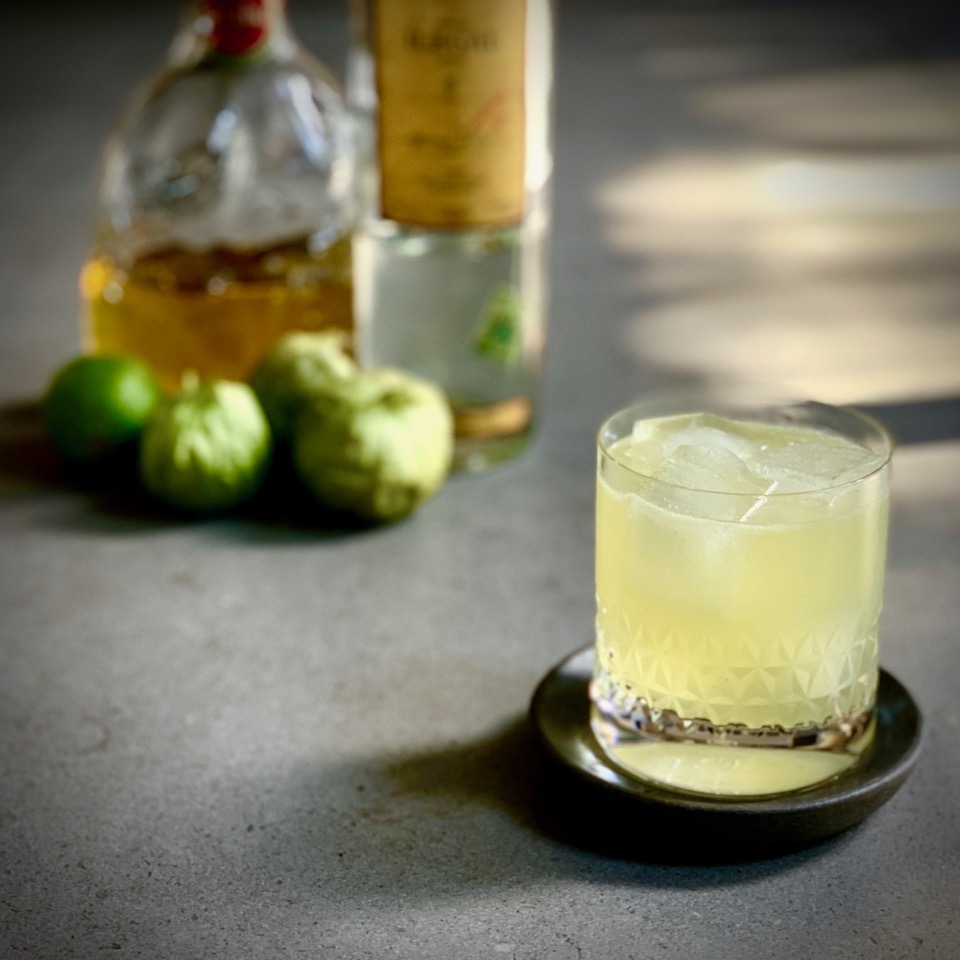 1 1/2 oz. Mezcal
3/4 oz. Damiana Liqueur
1 oz. Grilled Tomatillo Syrup
1 oz. Lime Juice
2 Dashes Celery Bitters
Shake all ingredients with ice. Strain into a rocks glass over fresh ice. **To make grilled tomatillo syrup: grill 3-4 whole tomatillos for approximately 5-10 minutes. Rotate halfway through until lightly charred. Bring 1/2 cup water and 1/2 cup sugar to a boil. Add tomatillos and blend until smooth. Strain, but not too finely!