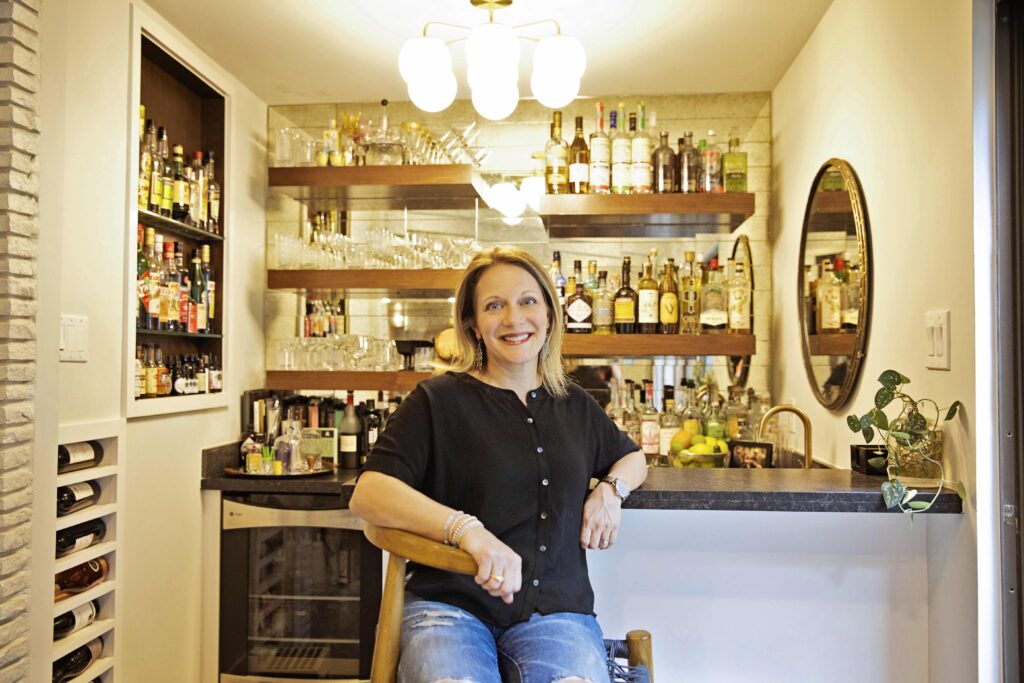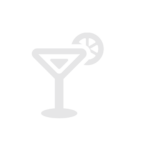 WANT TO HOST A VIRTUAL COCKTAIL HOUR?
Couples' Happy Hour
Girls' Night
Birthday Party
Corporate Team Building
… and any other excuse you need to gather & make cocktails!
Starting at
1 hour interactive class
3 cocktails of your choice
customized recipes/tips at the conclusion of the event
DIY OPTION…
After working with you to determine 3 cocktails perfect for your event, you will receive a shopping list with amounts of different ingredients your guests would need for the class as well as the recipes. You may choose to provide ingredients yourself or you can distribute the list to participants. During the class, participants will craft 3 different cocktails while learning techniques & tips while expanding their cocktail knowledge.
COCKTAIL KIT OPTION…
The class will be the same as the DIY option, but in addition to the fully interactive and hands-on class, each participant will receive a cocktail kit including: recipe cards, simple syrups, mixers, citrus, and/or garnishes. Kits serve 2 cocktails for each recipe provided. Kits can be customized to include bar tools/supplies for an additional fee. Kits DO NOT include alcohol. This option costs an additional $40 -$50 (+S/H) per address.
ADD-ON OPTIONS (Contact me for pricing):
custom-designed logo for your event
mason-jar to function as shaker (can be customized)
high-end jiggers with lines on inside for easy reference
muddler
mixing spoon
ice mold
cocktail pics
PREVIOUS CORPORATE & PRIVATE EVENTS:
Coalition of Women's Initiatives In Law Leadership Forum

United Airlines

Walgreens

GE Corporate

Synergy

Deloitte

CFA Society Houston
50th Birthday Party

21st Birthday Party

75th Birthday Party

College Friends Reunion

Holiday Party

30th Anniversary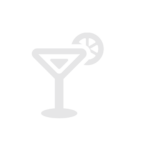 WHAT OUR CLIENTS ARE SAYING:
 "Rysse was fantastic! She helped us pull off a Holiday surprise for seven of our friends that required a bit of logistical planning. The personalized drinks were a hit because Rysse worked with us to craft drinks to our taste. She was a gracious host who fit right in with our group. It was such a success that our 1 hour happy hour stretched to 5! It was a fantastic night and we couldn't recommend Mommy Mixology more highly!"

-Jeanne & Maureen
"Thank you for making our anniversary so very special. Your attention to detail, creativity, bubbly personality and intuitive facilitation skills made the evening a HUGE success. I have high standards and it far surpassed my expectations. All my guests raved and we are so very grateful "

-Lauren
"We recently celebrated my wife's 50th birthday with a virtual cocktail party with Rysse and 12 of our closest friends. What a wonderful and fun experience! We are tequila and mezcal drinkers, and my wife loves cocktails. Rysse came up with some amazing cocktails tailored to our tastes. Not only did everyone have a great time – and Rysse fit right in with all of us as if we'd all known her for years – we also learned a lot and enjoyed some delicious cocktails. I have even been making the cocktails for my wife and I to continue enjoying. Best of all, last night as we were enjoying the Ginger Margarita Rysse invented for us, my wife said that the party was such a wonderful gift, and it will keep on giving. We will definitely be doing more virtual cocktail parties with Rysse in the future, Covid lockdown or not! "

-David
"Rysse's mixology class was such a fun experience!! Cocktails were DELICIOUS! We had a blast! It was reasonably priced, and I can't wait to do it again!! Rysse even sent an email with every recipe, and tips that were discussed!!! Mommymixology is fabulous!! "

-lynne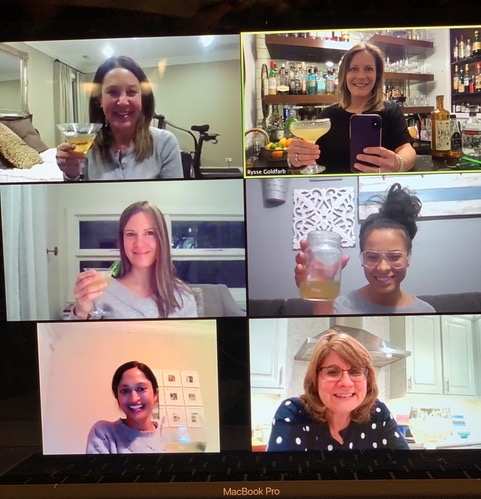 This corporate team was new to working with each other… Nothing like cocktails & trivia to break the ice. Virtual team building at its finest!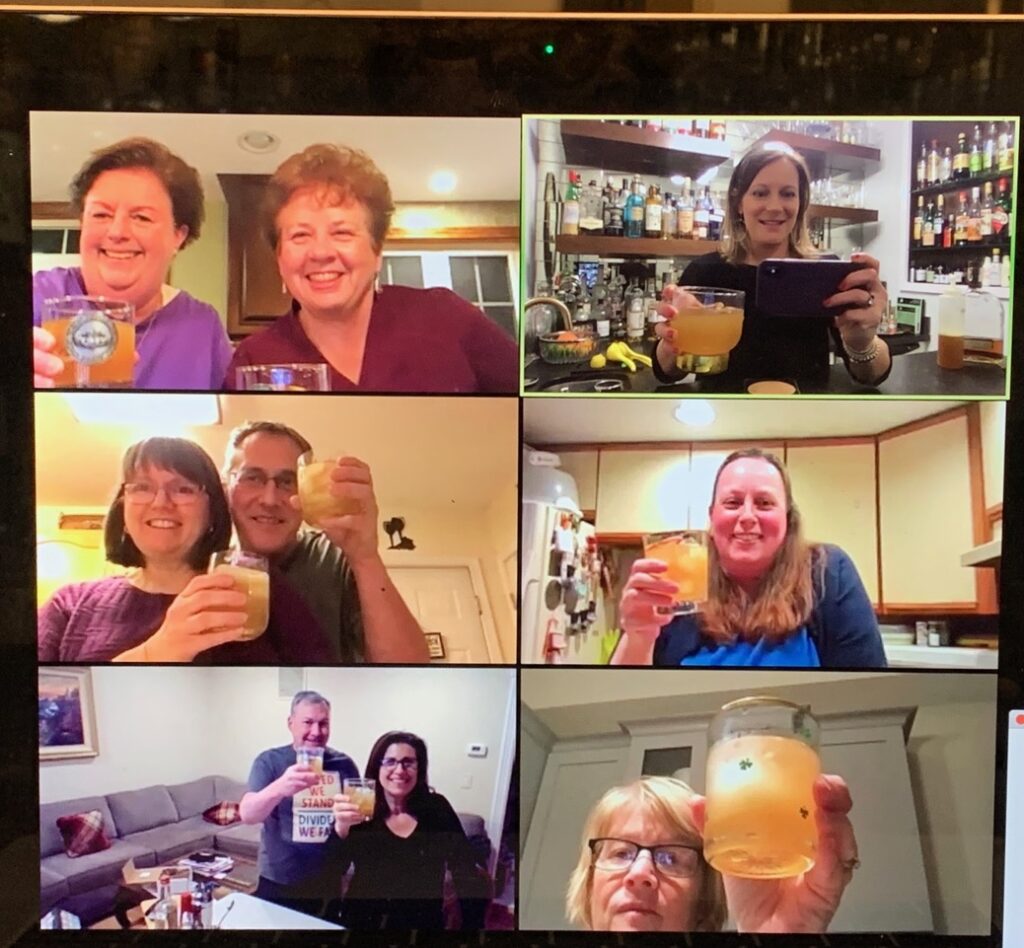 We sent cocktail kits to 3 different states to surprise these friends to celebrate the holidays with a Mixology class!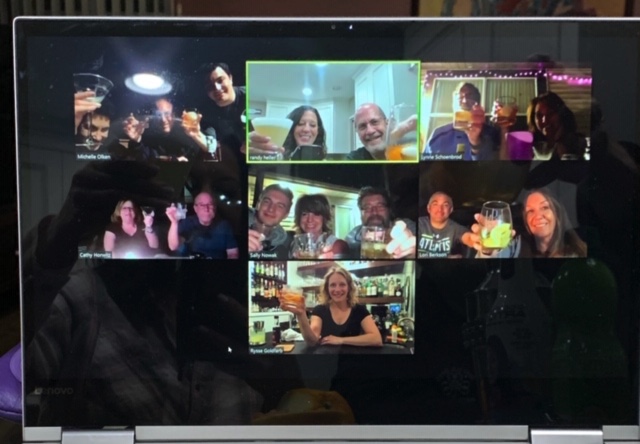 Zoom Happy Hour with 6 couples… A fun way to get together with friends!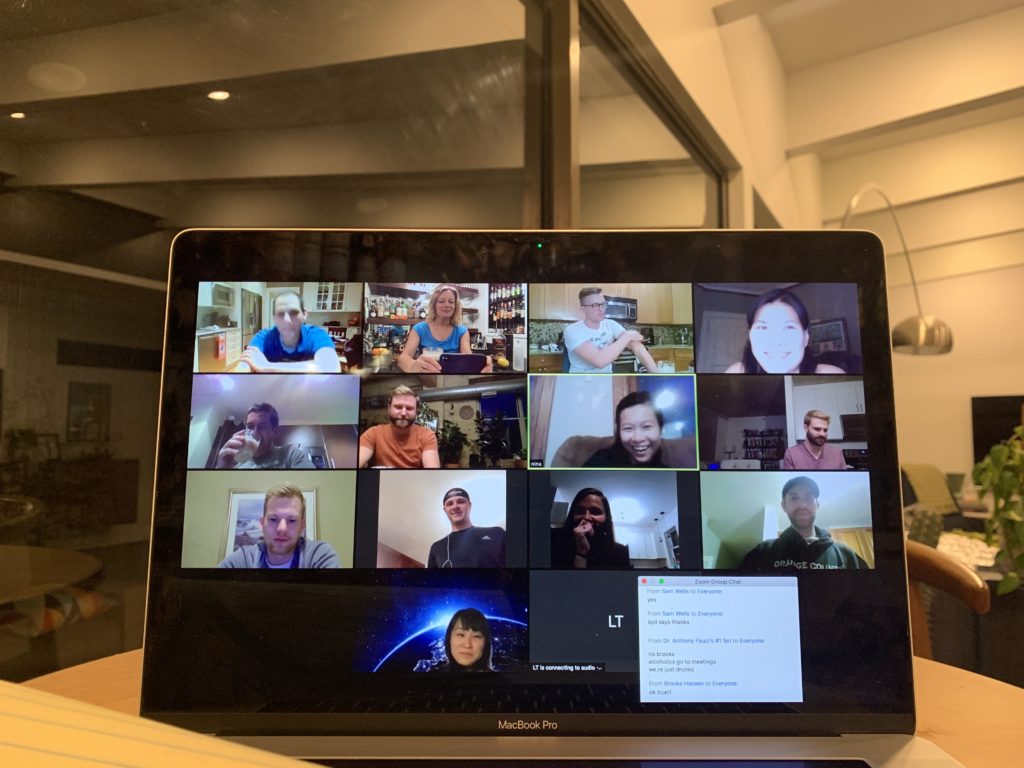 Corporate team building with a twist. This was a nice chance for this group to unwind with each other.