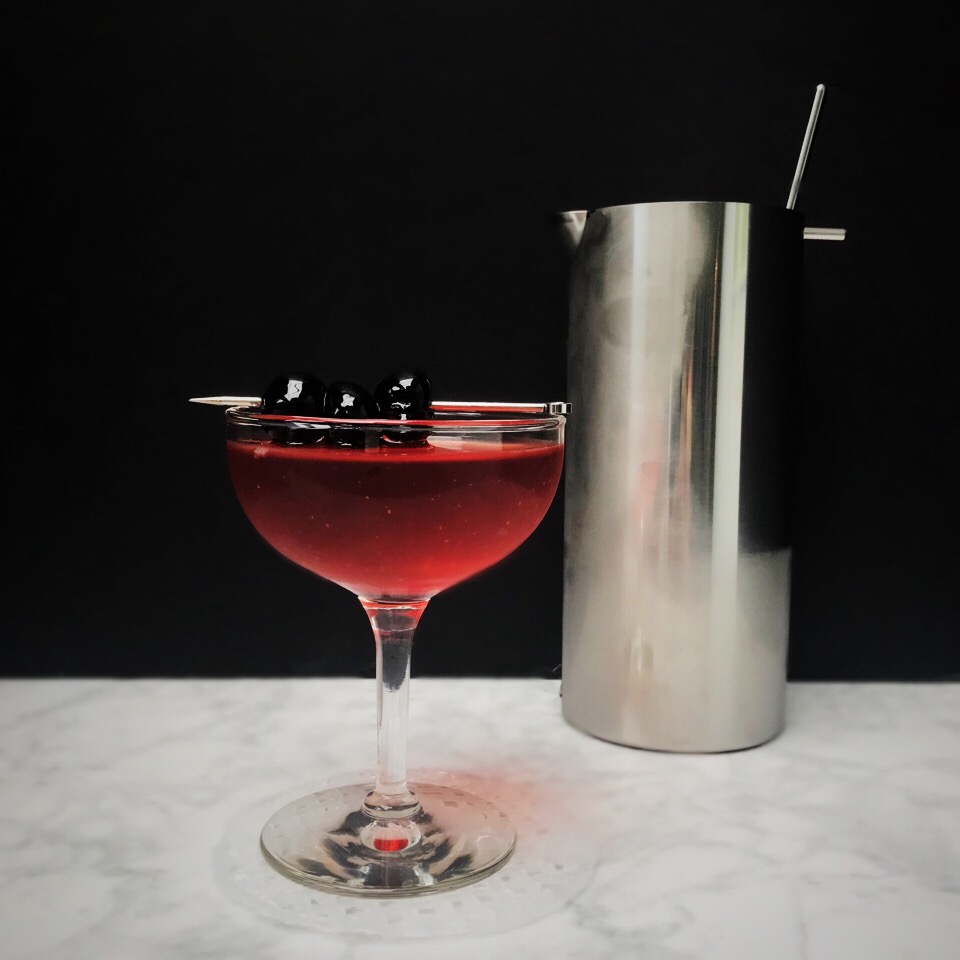 2 oz Four Roses Bourbon
1/2 oz Cynar
1/2 oz Amaro Nonino
2 dashes Bittermens Mole Bitters
Add all ingredients to mixing glass & stir with ice. Strain into coupe or Nick & Nora. Garnish with at least 3 Luxardo Cherries. NO SHITTY CHERRIES!
Made a smoke bomb Chit Chat! The tiny ice hammer was a gift for the hubs' birthday. Check out Tools recommendations for the link!