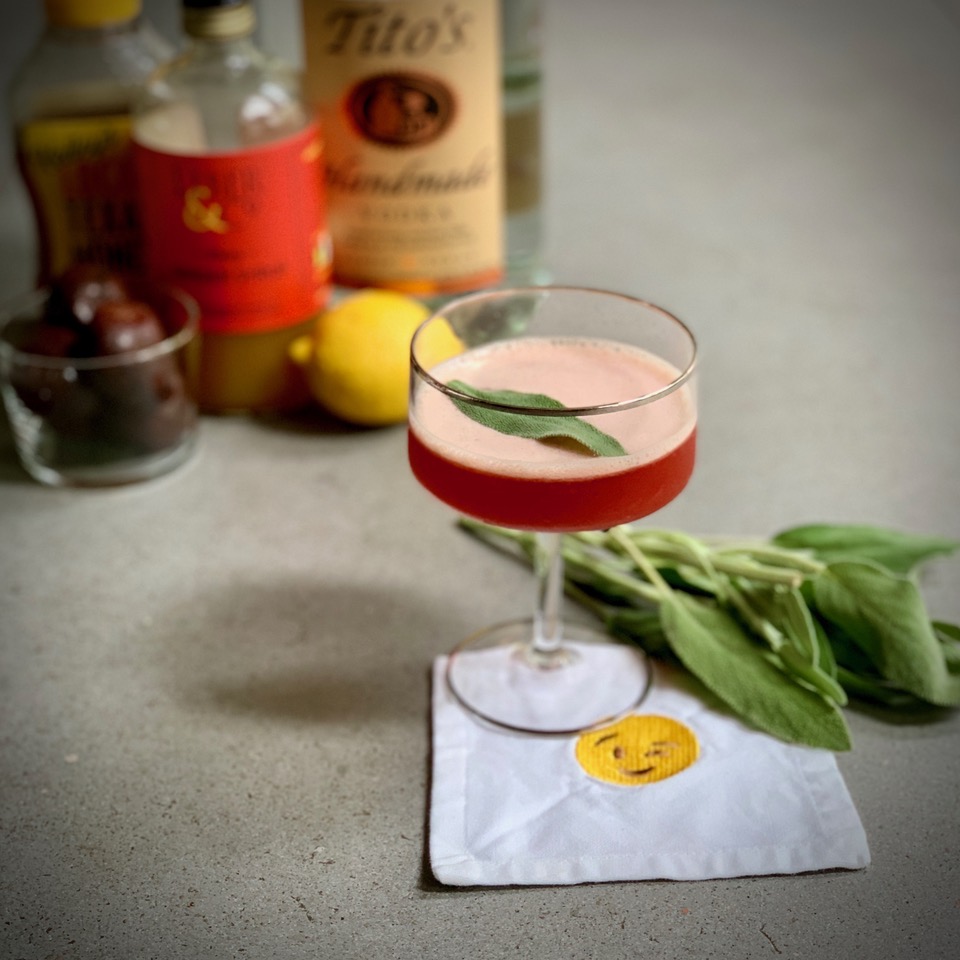 2 oz. Beet-Infused Vodka
3/4 oz. Lemon Juice
1/2 oz. 3:1 Sage Honey Syrup
1/4 oz. Liber & Co. Fiery Ginger Syrup
Shake all ingredients with ice. Fine strain into cocktail glass & garnish with sage leaf. This would also be good on the rocks with a splash of Topo Chico! **To infuse the vodka, chop beets & let sit for 4 days. Shake occasionally.