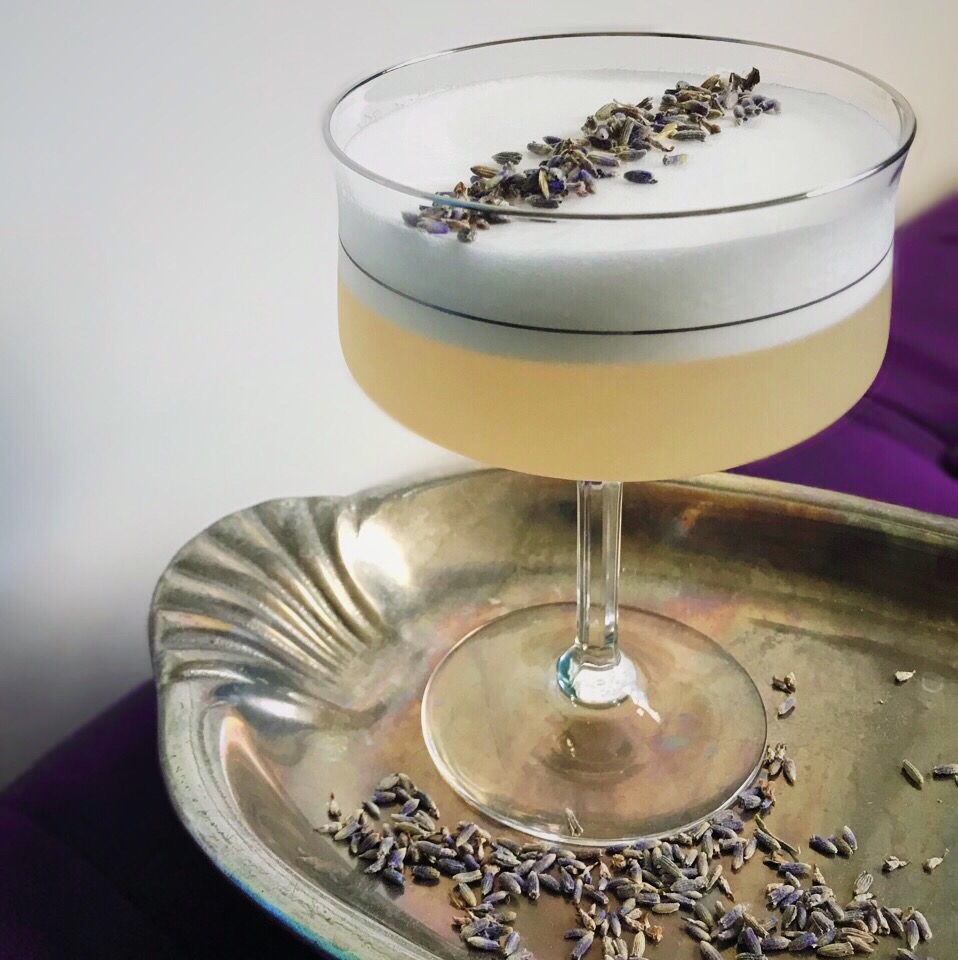 2 oz Gin
3/4 oz Lemon Juice
3/4 oz Honey Syrup
*optional: egg white
*optional: lavender flowers or bitters
To make honey syrup, combine equal parts honey & water, bring to boil and then cool. Keep refrigerated; it should last a month or so.
Add all ingredients to shaker tin & shake with ice. Fine strain into prechilled coupe.